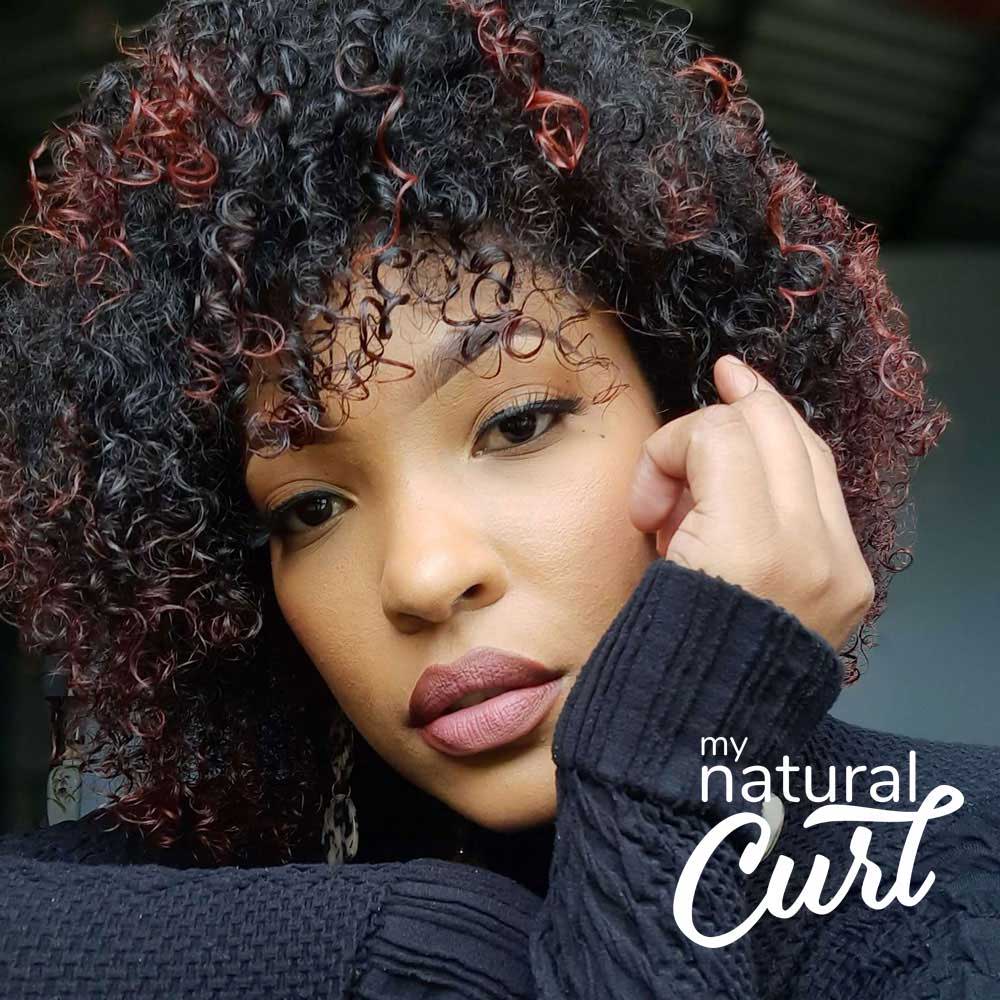 My Natural Curl...defined

The Janelle Beauty My Natural Curl Collection is the "only pure goodness" solution for wash and go, naturally curly hair. A premium collection of products that defines and enhances curls – without compromising on quality ingredients. Free of parabens, mineral oil and petrolatum, My Natural Curl is a welcome treat for naturally curly hair.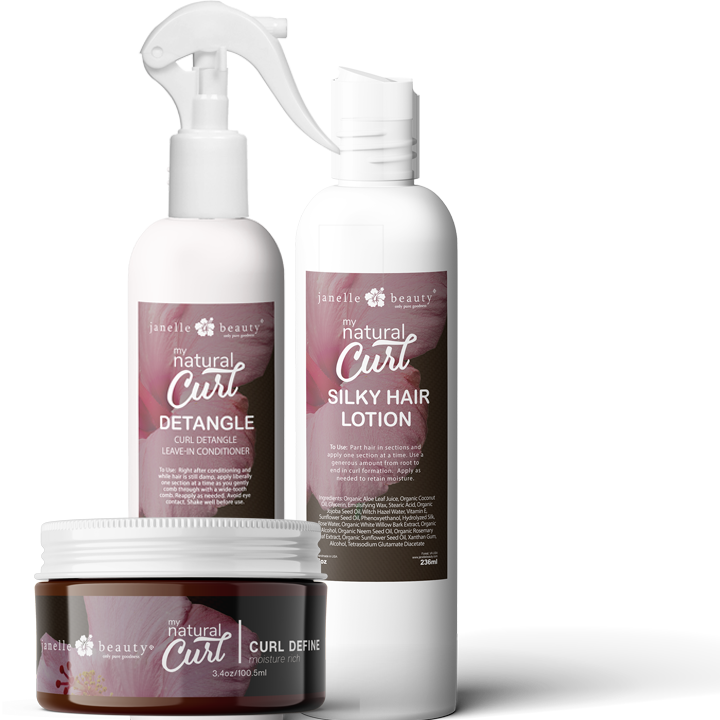 Curly Kit - Treatment & Styling

A unique solution for 4c curls, the Brilliant Shine Curly Kit gives you extreme moisture with the High Trace Smoothing Hair Wash as a base, followed with the Brilliant Shine Moisturizing Conditioner and finishing with the My Natural Curl Styling superstars - My Natural Curl Silky Hair Lotion and My Natural Curl Define. TIP: Combine the two My Natural Curl products to get a freshly made, curling custard!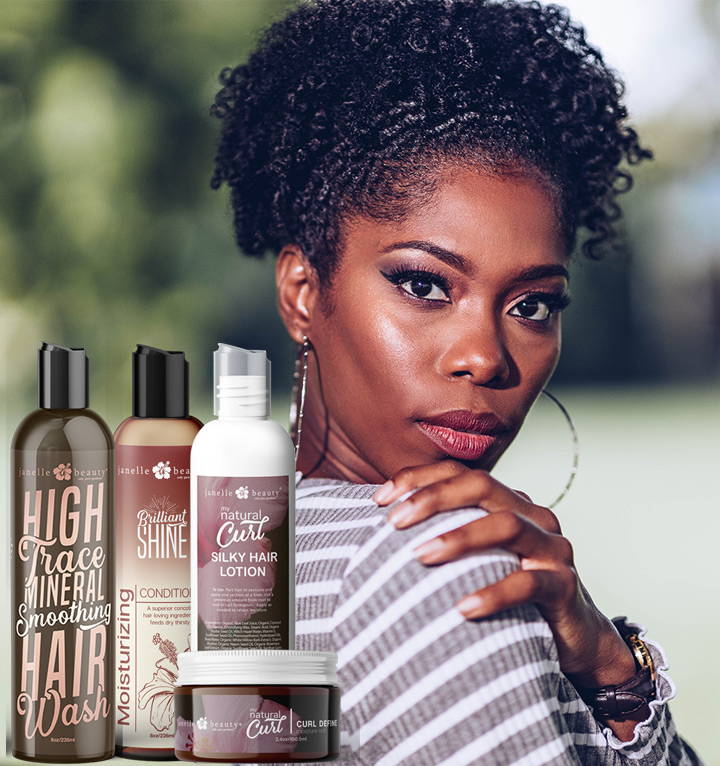 Twist it, Curl it, Define it.
Can you grow out your hair past your waist? Yes! The key to sharp looking dreads and twist-outs is maintenance. Working with the best products to retain moisture and to give your natural hair that extra BRILLIANT shine. Whether you twist it, loc it, braid it or curl it - keep it hydrated and moisturized.

Free Shipping over $50 ● 10% off on your first order - code: FIRSTPURCHASE

A Premium Experience for Naturally Curly Hair.

A must have for those wanting to get rich moisture into their curls! Do you sometimes feel that whatever you use moisture seems to disappear in your curly hair? Like didn't you just moisturize your hair? Where did it go?
Have no fear! Those days are over! My Natural Curl™ Curly Kit - Styling can nourish and smooth dry, thirsty hair, But that's not all! This premium treatment will leave hair soft and hydrated without feeling greasy or weighed down.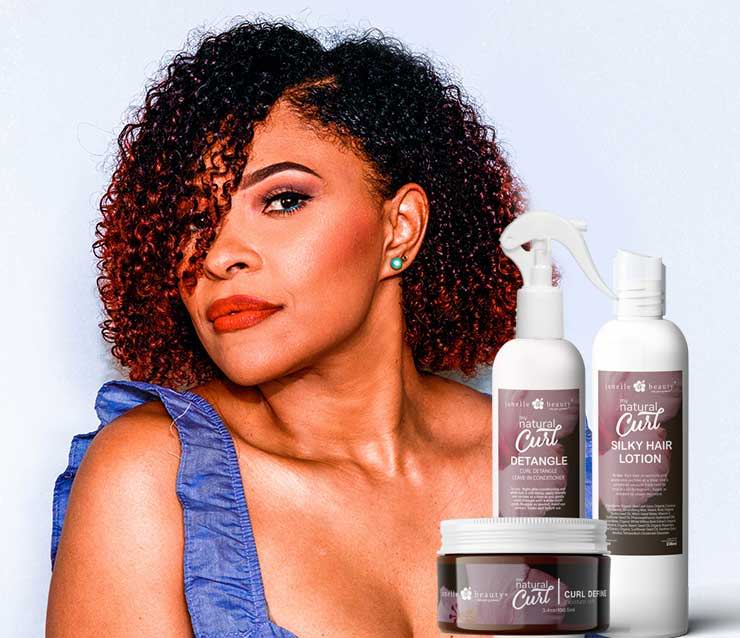 ---